Mr. Car Key's Comprehensive Car Key Repair and Replacement Services
September 28, 2023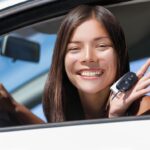 Mr. Car Key: Leading the Charge in Smart Car Keys – The Future of Security Technology
September 28, 2023
In our fast-paced world, where mobility is paramount, the significance of car key cannot be overstated. They are the keys to your kingdom, granting access to your vehicle and, subsequently, your freedom. However, with great power comes great responsibility. Neglecting the care of your car keys can lead to unforeseen emergencies, such as lockouts. In this comprehensive article, Mr. Car Key explores the art of caring for your car keys, ensuring uninterrupted access to your vehicle and a smooth journey wherever you go.
The Mr. Car Key's Commitment
At Mr. Car Key, we understand the pivotal role that car keys play in your daily life. Our mission is not just to provide solutions when emergencies arise but also to empower you with knowledge on how to avoid such situations altogether. Here's why you should trust Mr. Car Key:
1. Expertise: Our team comprises highly trained locksmiths and experts in automotive key systems. We are well-versed in the intricacies of various car models and can provide you with invaluable guidance.
2. Preventive Approach: We believe in proactive solutions. Rather than merely addressing emergencies, we focus on helping you avoid them in the first place.
3. Cutting-Edge Technology: We stay at the forefront of technological advancements in the automotive industry. We have access to state-of-the-art tools and equipment to ensure precision and accuracy in our services.
Caring for Your Car Key: Preventing Lockouts
Car keys lockouts are not only inconvenient but also potentially hazardous, especially in emergency situations. Here's how you can take care of your car keys to prevent lockouts:
1. Regular Maintenance: Just like your car requires routine maintenance, so do your keys. Inspect your car key for signs of wear and tear, including cracks or worn-out buttons. If you notice any issues, contact Mr. Car Key for timely repairs or replacement.
2. Key Cleaning: Over time, dust and debris can accumulate within your key fob or around the key blade. Periodically clean your key to ensure it functions smoothly. Be cautious not to immerse electronic components in water.
3. Avoid Extreme Conditions: Car keys can be sensitive to extreme temperatures. Avoid exposing your key to excessive heat, as it can damage the electronic components. Likewise, freezing temperatures can affect the key's functionality.
4. Keychain Management: A cluttered keychain can put unnecessary strain on your car key. Remove any unnecessary items from your keychain to prevent undue pressure on the key fob or blade.
5. Spare Key Preparation: Always have a spare key on hand. Mr. Car Keys can provide you with a duplicate key, ensuring that you have a backup in case of emergencies.
Conclusion
In the realm of modern mobility, your car keys is your trusted ally. Caring for it is not just a matter of convenience but a responsibility to ensure your safety and peace of mind. Remember, when it comes to your car key's health and your mobility, Mr. Car Keys is your steadfast partner.
Contact Us
Ready to ensure the longevity and reliability of your car key? Contact us today at (844) 735-6303 or visit our website at https://mrcarkey.com/ to explore our range of services and solutions. Let Mr. Car Key empower you to avoid emergency lockouts and drive confidently on your key-driven journey.
Mr. Car Key: Leading the Charge in Smart Car Keys – The Future of Security Technology
Mr. Car Key's Comprehensive Car Key Repair and Replacement Services