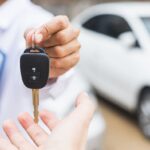 Navigating the Crisis: Lost Car Key and Mr. Car Key's Expert Solutions
September 28, 2023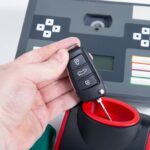 Preventing Emergency Lockouts: Caring for Your Car Key
September 28, 2023
In the modern world of speed Car key are not just pieces made of plastic and metal; they provide flexibility and independence. What happens if this accessway is shut down by damaged, lost keys or broken? This is where Mr. Car Key steps in as the ultimate service provider. In this comprehensive article we take a look at the range of repairs and replacements that are provided by Mr. Car Key, your trusted companion in getting back the access to your vehicle the speed, accuracy and the utmost reliability.
The Mr.

 

Car Key Difference
At Mr. Car Key, we understand that the car's malfunctioning or losing key could disrupt your life that leaves you in a state of disarray and dissatisfied. We aim to make the experience of being lost into an effortless process making sure you're back at the wheel within a matter of minutes. What makes Mr. Car Key out:
1. Rapid Response: We understand that speed is of most crucial factor when facing auto major issues. We pride ourselves with our speedy responses. Wherever you may be located in Key Biscayne, FL, we will arrive quickly.
2. Expertise The locksmiths we employ are skilled and knowledgeable in dealing with different car key problems that range from conventional keys to sophisticated intelligent keys. Our locksmiths are knowledgeable about the specifics of various vehicle models, and are able to provide solutions that are tailored to meet your particular demands.
3. Cutting-Edge Technology: Mr. Car Keys stays at the cutting-edge of technology advancements within the auto industry. Our tools are state of the art and technology to guarantee precision and precision in our work.
4. Our Eco-friendly Approach: We are aware of how important sustainability is within the current world. This is why we provide eco-friendly solutions for key replacement in cars in line with our dedication to protecting the planet.
Car Key Repair Services
At Mr. Car Key, we believe that it is important to repair as often as possible. This is not only for saving money, however to minimize the amount of waste. Car Keys Repair Services include a range of concerns, which include:
Key fob Replacement Battery If your key fob is not working, then it could require a replacement battery. 

We'll replace it fast without the expense of buying a new one.

Key Refurbishing and reshaping: Over time, keys may wear out. 

Re-shape and recondition keys to regain their function.

Broken Key Extract If your key is split inside the ignition, or even in the doors, we are able to remove it safely and without harm.
Car Key Replacement Services
When repair isn't feasible or feasible, we provide effective replacement of car key. This can include:
Traditional Key Cutting Our expert locksmiths cut traditional keys made of metal in a precise manner, and ensure that they are perfectly compatible in conjunction with the ignition and locks.
Smart Key Programming We're able in programming and replacing advanced intelligent keys in modern cars such as keyless entry systems, as well as push-to start technology.
Conclusion
For problems with your car keys If you have problems with your car keys, Mr. Car Keys is your reliable service provider, committed to providing outstanding service for car keys repair and replacement. If you're caught in a quandary you're in, don't forget that Mr. Car Key is just a phone contact away (844) 735-6303. We will give you professional solutions and peace of mind knowing that the car keys issues will be handled by experts.
Contact Us
Are you ready to discover the Mr. Car Key Difference? Contact us today at (844) 735-6303 or visit our website at https://mrcarkey.com/ to schedule our services. Let us assist you with the complexities of replacing or repairing your car keys and ensure that your trip is safe, secure and stress-free.
Preventing Emergency Lockouts: Caring for Your Car Key