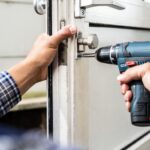 Unlocking the Expertise: The Role of Mr. Car Key in Services
September 29, 2023
Imagine this: You're ready to hit the road, keys in hand, excited for your next adventure. But then, panic sets in. Your car keys are nowhere to be found. It's a frustrating moment we've all experienced. That's where car key replacement comes to the rescue. In this article, we'll take you on a journey through the world of car key replacement, unveiling the simplicity and importance of this service. From lost keys to key fob malfunctions, we'll guide you through the process, so you can revive your ride and get back on the road hassle-free. Let's dive in and discover how car key replacement can save the day.
The Lost Key Dilemma: What Now?
It's a situation that can happen to the best of us: you reach into your bag or pocket, only to find that your car key is nowhere to be found. Panic sets in, and you're left wondering what to do next. This is a common scenario, and the good news is that there are some typical places where car keys tend to disappear.
The first thing to check is your surroundings. Have you recently been to a friend's house and might have left it there? Or perhaps you remember having it in your hand while shopping at the grocery store. Often, car keys end up in the most unexpected places, like the infamous couch crevice or buried in a stack of papers on your desk.
Understanding where you might have lost your key is the first step to solving the puzzle. Retracing your steps and revisiting the places you've been can greatly increase your chances of locating your missing key. And if all else fails, it might be time to consider a car key replacement.
Key Types Demystified: More Than Just Metal
Car keys have come a long way from the classic, simple metal keys of the past. Today, they come in various forms, each with its unique features and functions. Understanding the type of key you have is essential when it comes to replacement.
First, there are the traditional physical keys, which are still prevalent in many vehicles. These keys require manual turning in the ignition to start the car. Then, there are key fobs, which are essentially remote control devices for your car. They offer convenience with features like keyless entry and trunk release. Finally, there are transponder keys, equipped with a microchip that communicates with your car's immobilizer system, providing an added layer of security.
Knowing your key type is crucial when seeking a replacement. Different key types require different replacement processes and technologies. But whether you have a physical key, key fob, or transponder key, professional locksmiths or dealerships can provide suitable replacement options.
The Replacement Process Unveiled: Simplicity in Action
Replacing a car key might sound like a daunting task, but the process is more straightforward than you might think. In this section, we'll demystify the car key replacement process, making it clear and comprehensible.
The journey begins with verifying your ownership of the vehicle. This step is crucial to prevent unauthorized key duplication, enhancing the security of your car. Once ownership is confirmed, you'll need to choose between seeking the assistance of a professional locksmith or your car dealership. Both options have their merits, and we'll discuss them in detail to help you make an informed decision.
Next, we'll delve into the technology behind car keys. Understanding how your key communicates with your car's ignition system and immobilizer is enlightening. It's this technology that ensures your car starts only with the correct key. Modern car keys have advanced security features that deter theft, and we'll explain how these work.
In essence, the replacement process involves cutting a new key or programming a key fob or transponder chip to match your vehicle's specifications. This step might sound complex, but experienced locksmiths and dealerships have the expertise and equipment to make it seem effortless.
Key to Convenience: The Benefits of Car Key Replacement
In the final section, we'll discuss the compelling advantages of opting for professional car key replacement services. Convenience is undoubtedly one of the most significant benefits. Instead of spending hours searching for a lost key, you can have a new one made quickly and efficiently.
Peace of mind is another essential aspect. Knowing that your car key is in perfect working order and that your vehicle is secure can alleviate a considerable amount of stress. It's a swift return to your daily routine without disruptions caused by a missing or malfunctioning key.
In addition to convenience and peace of mind, car key replacement can also offer cost-effectiveness. Depending on your circumstances, replacing a key can be more economical than attempting to retrieve a lost one or dealing with the consequences of a malfunctioning key.
Don't let a lost or malfunctioning key keep you stranded or stressed. Embrace the convenience of car key replacement, and get back on the road with confidence.
Unlocking Dependable Solutions with Mr. Car Key
When it comes to reliable car key replacement services, look no further than Mr. Car Key. Our mission is to ensure you're never inconvenienced by a lost or malfunctioning key again. With years of expertise in the industry, we've earned a reputation for excellence and efficiency. Our skilled locksmiths are equipped with cutting-edge technology to provide a wide range of solutions, from traditional key cutting to programming the most advanced key fobs and transponder chips. We understand that your time is valuable, which is why we offer swift and responsive services. Plus, our competitive pricing ensures you won't break the bank when replacing your key. Visit our website at mrcarkey.com to explore our services and discover why countless satisfied customers trust Mr. Car Key for all their car key replacement needs.
Your Reliable Partner in Key Emergencies
At Mr. Car Key, we're not just a locksmith service; we're your reliable partner in key emergencies. We know that key mishaps can happen at any time, leaving you stranded and stressed. That's why we're dedicated to being there when you need us the most. Our 24/7 emergency hotline at 855-316-2776 ensures that help is just a phone call away, day or night. Whether you're locked out of your car in the middle of the night or facing a key-related crisis during rush hour, we've got you covered. Count on Mr. Car Key to deliver prompt, professional, and friendly assistance, restoring your peace of mind and getting you back on the road swiftly. Don't let key troubles ruin your day; call Mr. Car Key, your trusted partner in key emergencies.