Unlocking Home Safety: The Role of a Residential Locksmith
August 18, 2023
Guardians of Business Protection: Navigating Commercial Locksmith Services
August 22, 2023
Buckle up for a journey that unveils the engine of security within your car. In a world where convenience meets vulnerability, the role of an automotive locksmith shines as a beacon of assurance. Imagine the scenario: you're locked out of your vehicle, stranded with a pressing need to regain access. This is where the automotive locksmith advantage takes the wheel, steering you out of such predicaments and back onto the road. Beyond crafting keys, these experts decode the intricate mechanics of modern vehicle security, aligning their skills with the technology that safeguards your prized possession. Join us as we navigate the realm of "Rev Up Security: The Automotive Locksmith Advantage," unraveling how these professionals ensure your peace of mind on the highway of life.
Highway to Access: Navigating Vehicle Lockouts with Ease
Imagine being locked out of your vehicle, far from home or in a rush. Automotive locksmiths are your highway to a swift solution. Their expertise isn't just about crafting keys – it's about decoding the intricate puzzle of your vehicle's security system. From traditional keys to high-tech fobs, these professionals hold the key to your access. They turn the frustration of lockouts into a distant memory, steering you back into the driver's seat where you belong.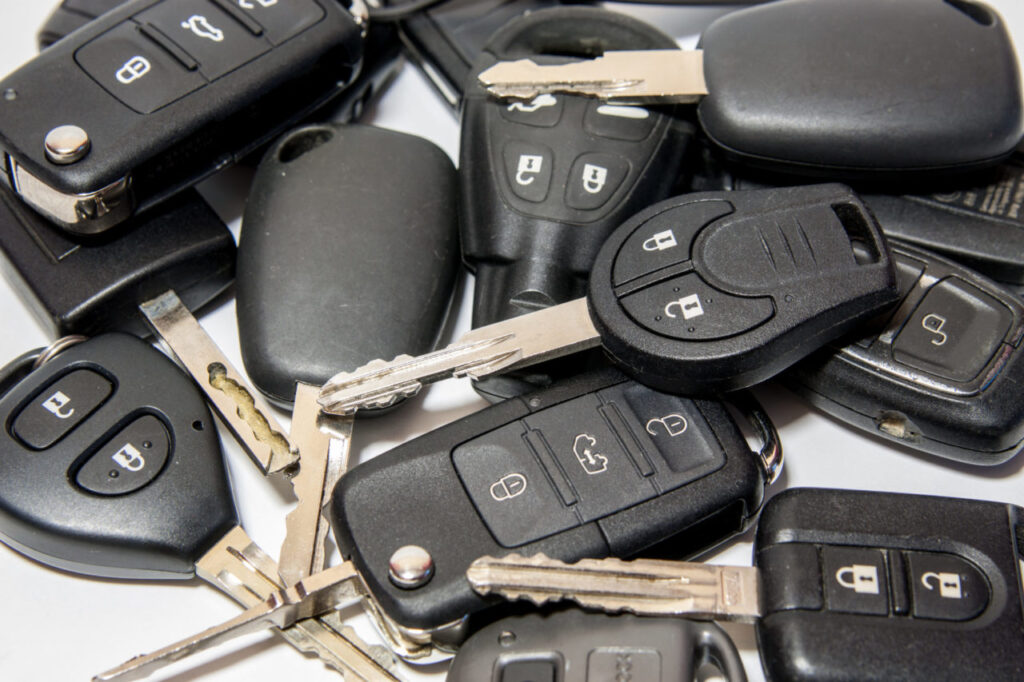 Precision Key Crafting: Tailored Solutions for Every Vehicle
In the orchestra of vehicle security, key crafting is the conductor's baton. Automotive locksmiths don't just cut metal – they create a harmony that fits your car's specific lock. It's the difference between a key that turns and a key that glides. Their precision ensures that the key not only fits but also works seamlessly, preventing future hiccups and unexpected delays. When it comes to keys, these locksmiths ensure that the tune is always in tune.
Transponder Wizardry: Decoding the Language of Modern Security
Modern vehicles communicate through transponders – tiny devices that sync your key with your car. Automotive locksmiths are the wizards who decipher this intricate language. If your transponder fails to speak the right code, your car remains mute. These experts ensure that your transponder and car harmonize, letting you start your engine without a hiccup. With their skill, your vehicle's security isn't just a feature – it's a symphony of technology that ensures a safe and smooth journey.
Mastering Ignition Repair: Reviving the Heart of Your Vehicle
Ignition is the heart of your car, and when it stumbles, so does your journey. Automotive locksmiths excel in ignition repair, reviving this essential component. They diagnose issues that go beyond the surface, ensuring that your car starts reliably. It's not just about fixing the problem; it's about reviving your confidence in your vehicle. With their expertise, you won't just be driving – you'll be embarking on worry-free adventures, knowing that your ignition is in capable hands.
Unlocking Trust: Mr. Car Key's Reliable Automotive Solutions
When your vehicle's security is at stake, trust becomes the driving force. Look no further than Mr. Car Key – the epitome of reliability in automotive locksmithing. Their expertise isn't just a service; it's a commitment to your peace of mind. From lost keys to ignition hiccups, their solutions are the roadmap that navigates you back to normalcy. With every interaction, their dedication shines – a beacon of assurance that your vehicle is in capable hands. Connect with their expertise through their digital garage at https://mrcarkey.com/ or simply dial 885-316-2776. Let Mr. Car Key steer you toward a journey where reliable solutions aren't just a need but a guarantee.
The Call to Convenience: Mr. Car Key's 24/7 Assistance
Imagine this: it's late at night, and you're locked out of your car. In such moments, Mr. Car Key becomes your 24/7 lifeline. Their hotline (855)315-267 Isn't just a number; it's the assurance that help is just a call away. Their friendly voices cut through panic, offering guidance and solutions. Their website, a digital harbor https://mrcarkey.com/, is open round the clock, a space where reliability resides. Mr. Car Key doesn't just offer locksmithing; they extend an invitation to convenience, making sure your vehicle's security isn't a concern but a comfort.