House Lockout Dilemma? Find Your Way Back In
September 12, 2023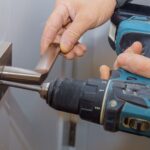 Upgrading Your Home Security: The Art of Deadbolt Installation
September 14, 2023
Welcome to the realm of home security mastery, where the focus is on safeguarding your space from the very foundation. In "The Ultimate Defense: Mastering Door Lock Installation," we dive into the art and science of ensuring your doors are not just entrances but fortified barriers against potential threats. Imagine a guide that unveils the secrets to installing door locks with precision, transforming your humble entryways into impregnable defenses. From the basics of lock types to the finer nuances of alignment and security grading, this article equips you with the knowledge to elevate your home's protection to unmatched levels.
Choosing the Right Lock Type: Your Foundation of Security
Imagine embarking on the journey of door lock installation by understanding the various lock types at your disposal. From traditional deadbolts to smart locks that sync with your digital life, each has its merits. Delve into the world of pin tumbler, wafer, and tubular locks, envisioning a clear overview of their mechanisms. By choosing the lock type that aligns with your security needs and lifestyle, you're setting the stage for a solid foundation of protection.
Tools of the Trade: Equipping Yourself for Success
Imagine stepping into the role of a DIY enthusiast, equipped with the right tools for successful door lock installation. Envision a toolbox filled with essentials like a screwdriver, drill, chisel, and a steady hand. We'll guide you through the intricacies of proper measurement, drilling, and alignment. From envisioning the right height to ensuring the bolt fits snugly, these tools and techniques empower you to approach door lock installation with confidence and precision.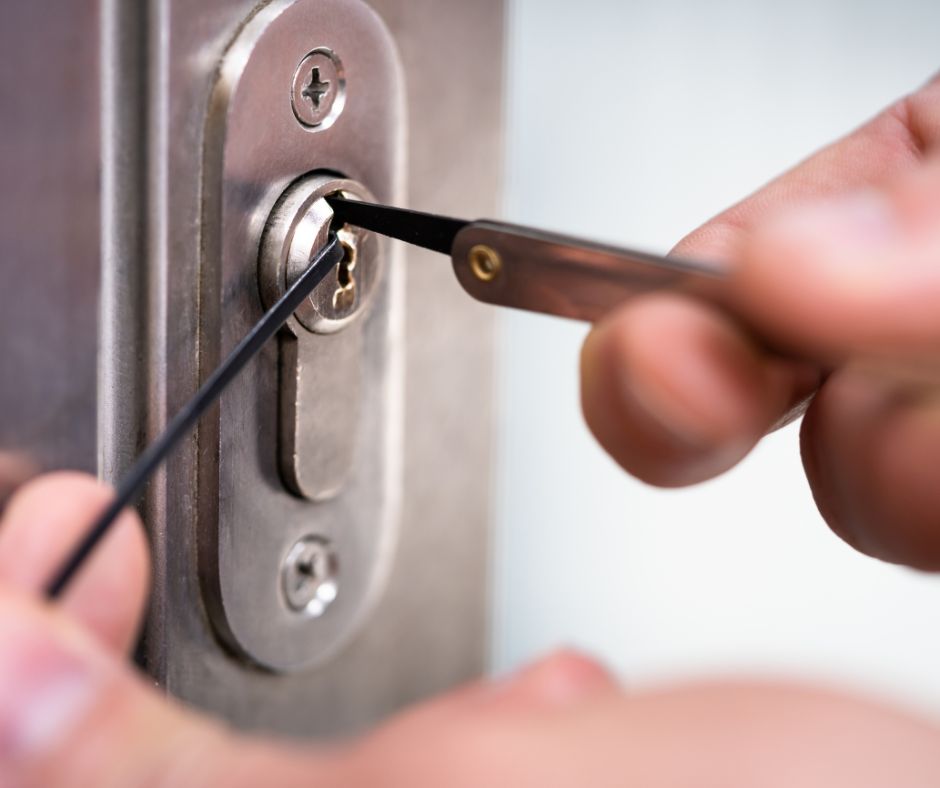 The Art of Alignment: Ensuring Optimal Functionality
Installing a lock isn't just about attaching it; it's about ensuring optimal functionality. Imagine a world where your door locks engage smoothly and offer a reassuring "click." This is where alignment comes into play. Envision understanding the importance of flush alignment, where the lock, latch, and strike plate synchronize flawlessly. By envisioning the mechanics of alignment, you're not only enhancing security but also prolonging the lifespan of your lock.
Going Beyond: Enhancing Security with Deadbolt Installation
Imagine an added layer of defense that deters even the most determined intruders – the deadbolt. This subheading delves into the significance of installing deadbolts, which go beyond traditional locks by extending deep into the door frame. Envision a door fortified with this robust mechanism, effectively resisting forced entry attempts. Whether single-cylinder or double-cylinder, the deadbolt installation elevates your home security strategy to a whole new level, ensuring that your loved ones and belongings remain safeguarded
Unlocking Expertise: Mr. Car Key's Door Lock Installation Solutions
Picture a realm where expertise meets convenience, where your door lock installation challenges find their perfect solution. Enter Mr. Car Key, a name synonymous with reliability and precision. With a visit to their website, https://mrcarkey.com/, you open the gateway to a team committed to turning your door security aspirations into reality. Imagine a phone call to 855-316-2776 connecting you to professionals who listen, understand, and arrive promptly to execute impeccable lock installations. Whether it's your first time or an upgrade, envision a partnership with Mr. Car Key that reassures you that your home's defense is in capable hands.
Your Pathway to Peace: Elevate Your Home's Defense Today
Embrace the peace of mind that comes from entrusting your door lock installation to the experts. Imagine a world where your home's security isn't just a concern – it's a well-crafted masterpiece. With Mr. Car Key by your side, you're not just hiring a service; you're partnering with a team that values your safety as much as you do. Envision a home fortified with locks installed to perfection, where each detail is meticulously attended to. As you take that step towards elevating your home's defense, remember that Mr. Car Key isn't just a locksmith – they're your ally in ensuring a secure and tranquil living environment. Visit https://mrcarkey.com/ or dial 855-316-2776 today to embark on your journey towards ultimate protection.