Unlocking Possibilities: The Art and Science of Lock and Key
August 24, 2023
Swift Solutions for Stressful Situations: The Emergency Locksmith Guide
August 28, 2023
Step into the world where metal transforms into access and precision reigns supreme – the craft of key cutting. In a universe where security meets convenience, the artistry of shaping metal becomes the conduit to unlocking spaces. Imagine keys not as mere tools, but as the orchestrators of access, each cut a note in a melody of security. The craft of key cutting isn't just about duplication; it's about creating a perfect harmony between the key and the lock. Join us as we delve into "Precision Matters: The Craft of Key Cutting Unveiled," unraveling the meticulous process that ensures every key glides effortlessly, turning locks into gateways and possibilities into reality.
Unlocking Precision: The Intricate Process of Key Cutting
The craft of key cutting goes beyond metal and machinery; it's a symphony of precision that transforms a blank into a key tailored to perfection. Imagine a locksmith guiding a blank through the cutting machine, each movement a dance of accuracy. The process isn't just about creating ridges; it's about creating grooves that resonate with the lock's map. This dance between locksmith and machine ensures that every cut isn't just a mark; it's a note in a composition of security.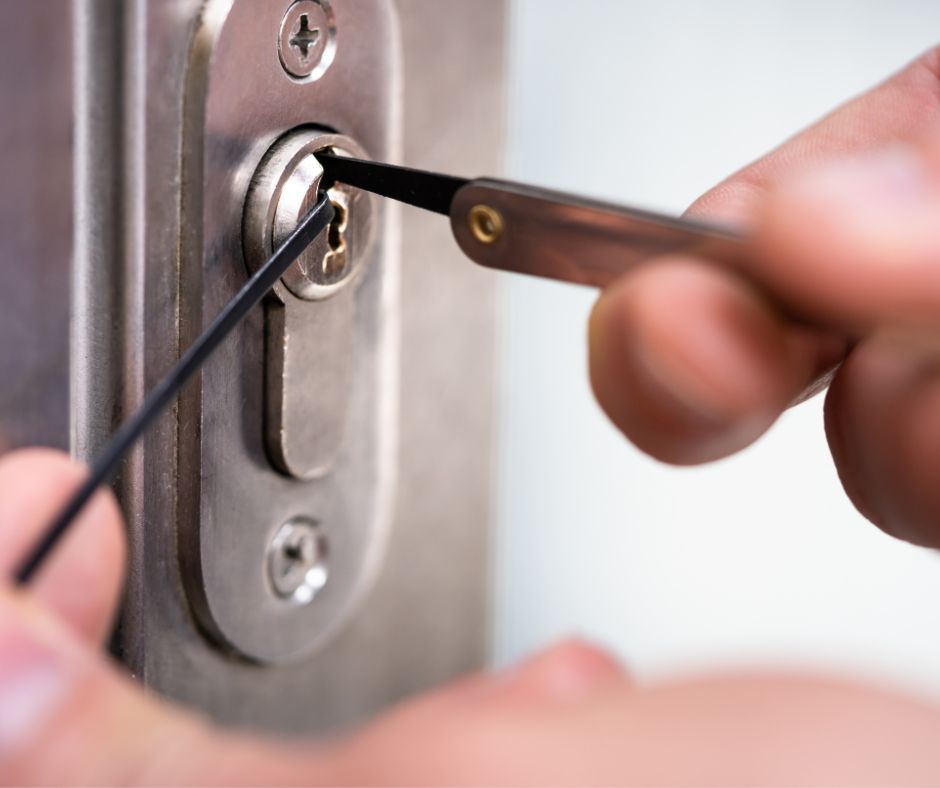 From Metal to Access: The Artistry Behind Key Duplication
Key duplication isn't just about copying; it's about understanding the language of locks and speaking it fluently. Imagine a locksmith holding the original key, decoding its message through observation and touch. Each cut isn't just a copy; it's a translation of the lock's secret code. The artistry lies in replicating not just the physical shape, but the essence of the key. It's a dialogue between locksmith and lock, a conversation that echoes with the promise of access.
A Dance of Mechanics: The Mechanics Behind Transponder Key Cutting
Transponder keys aren't just about metal; they're about technology that synchronizes with your vehicle. The process involves not just cutting, but also programming. Imagine a locksmith crafting a key and embedding it with a digital signature, a language that communicates with your car's computer. This dance of mechanics ensures that the key doesn't just turn the lock; it starts the engine. It's the convergence of metal and microchips that transforms a key into a command.
The Key to Assurance: Crafting Master Keys with Expertise
Crafting master keys isn't just about convenience; it's about mastery that unlocks possibilities. Imagine a locksmith creating a key that opens multiple doors, each with its own unique lock. The art lies in understanding the lock hierarchy, creating a key that respects the balance between access and security. With a master key, a locksmith doesn't just cut metal; they cut a path that simplifies access without compromising safety. It's the key to assurance, a promise that every door is within reach.
Mastering Key Solutions: Mr. Car Key's Expertise in Precision Craftsmanship
When the craft of key cutting demands a maestro's touch, Mr. Car Key stands as the virtuoso of precision. Their expertise isn't just about turning metal; it's about turning access into an art form. Imagine keys not just as objects, but as the embodiment of security. With every cut, every groove, Mr. Car Key doesn't just create keys; they craft solutions that glide effortlessly into locks, unlocking spaces and peace of mind. Experience their mastery through their digital doorway at https://mrcarkey.com/ or dial 855-316-2776 – where reliability and precision converge into keys that open not just doors, but endless possibilities.
A Call Away: Mr. Car Key's Promise of Convenience
Picture this: it's the eleventh hour, and you're stranded without access to your vehicle. This is where Mr. Car Key emerges as your 24/7 lifeline. Their hotline (855-316-2776) isn't just a number; it's your direct connection to solutions. Their website https://mrcarkey.com/ isn't just a webpage; it's a digital gateway that echoes their unwavering commitment. Beyond locksmithing, Mr. Car Key extends an invitation to convenience, ensuring that your automotive needs aren't just met, but exceeded. With every call answered and every service rendered, they steer your journey toward a destination where reliability is the road you travel.